Establishing
The beginning was in 1948 in his small shop, where he was working to meet the needs of the citizens by providing food commodities and other necessities for the residents of the region, by following special methods in dealing with his customers and the intimate friendship that linked him with a large number of people from the city of Al Ain. This had a great impact on expanding and developing the trade for (Al-Salami and sons), which now includes all the requirements for the Emirati national costume for men and women in addition to perfumes, incense and oud.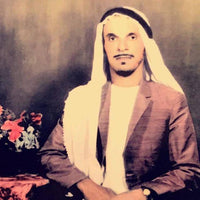 Picture for the Founder Of Al Salami& Sons
Who is the founder?
Mr Ahmed Sultan Al-Salami is a prominent figure in Al Ain's merchant's society, he is one of the first founders of trade in the city of Al Ain.
The late Sheikh Zayed bin Sultan Al Nahyan, said to him when Al Ain market was established:
"Al Salami, from now on you will be the trader in Al Ain market to serve people and bring them goods, merchandises, and their needs."
The Vision
"Providing high international standards products, and the ability to reach customers wherever they are with the best competitive prices in order to become the permanent destination of customer satisfaction."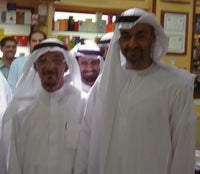 H.H. Sheikh Mohammed bin Zayed Al Nahyan, Crown Prince of Abu Dhabi visits Al Salami & Sons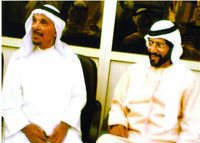 His Highness Sheikh Tahnoun bin Mohammed bin Khalifa Al Nahyan, the Ruler's Representative in Al Ain Region Visits Al Salami&Sons
The Message
"Reach the trust of our customers and provide the best products in accordance with high quality standards, competitive prices and highly qualified employees to superior our competitors"
The Present
Until now, the name of Al Salami & Sons has succeeded in building a successful relationship with the customers by following the vision and footsteps of Ahmed Sultan Al Salami by giving the best qualities. The company aims to continue this performance in the future and make this vision a reality.
Our Brands
Salami and Sons
Women's and men's fragrances and apparel.

S Palma
Men's fabrics and clothing.

Al Mamoura 
Women's fabrics and clothing.

Cranck
Perfumes